THE WORLD'S BEST KEPT ANCIENT BEAUTY SECRETS
Discover the vibrant healthy glow of your skin the natural way with Glow Away SKIN as we unveil some of the world's best kept ancient beauty secrets.
UNCOVER THE ANCIENT HAMMAM RITUAL
Cleanse your body, soothe your spirit using one of the most ancient cleansing rituals in the world. Meticulously handcrafted using techniques that have been perfected over centuries by Turks and Moroccans, the Glow Away SKIN Exfoliating Mitt made from 100% pure Turkish Silk will visibly roll off dirt and dead skin from your body leaving you feeling velvety soft.
A luxurious hammam experience from the comfort of your home.
Let Glow Babes speak for us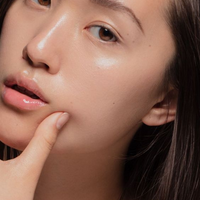 THE ROSE QUARTZ HEALING RITUAL
Experience healing like never before using the stone of unconditional love. With properties that soothe, purify and bring feelings of healing and peace, the Glow Away SKIN De-Puffing & Sculpting Set is the perfect solution to maintain a youthful glow and clear the heart and mind. Dating back to the Yuan and Ming Dynasty, these ancient Chinese tools assist in lymphatic drainage and provide a luxurious meditation experience from the comfort of your home. 
SHOP NOW
WHAT OUR GLOW BABES ARE READING